Detailed shots of the subject + typography.
This piece was created within Adobe Fresco with an iPad Pro with an Apple Pencil with graphite, oil + inking brushes to create that mixed media aesthetic and handcrafted nature of the beast.
Several variations of how the piece could've turned out typography-wise.
I turned to my instagram audience to ask their collective opinion to see what message resonates greatly with the subject more so. It was almost a unanimous vote of "I'm feline myself" which I personally feel is fitting for this piece.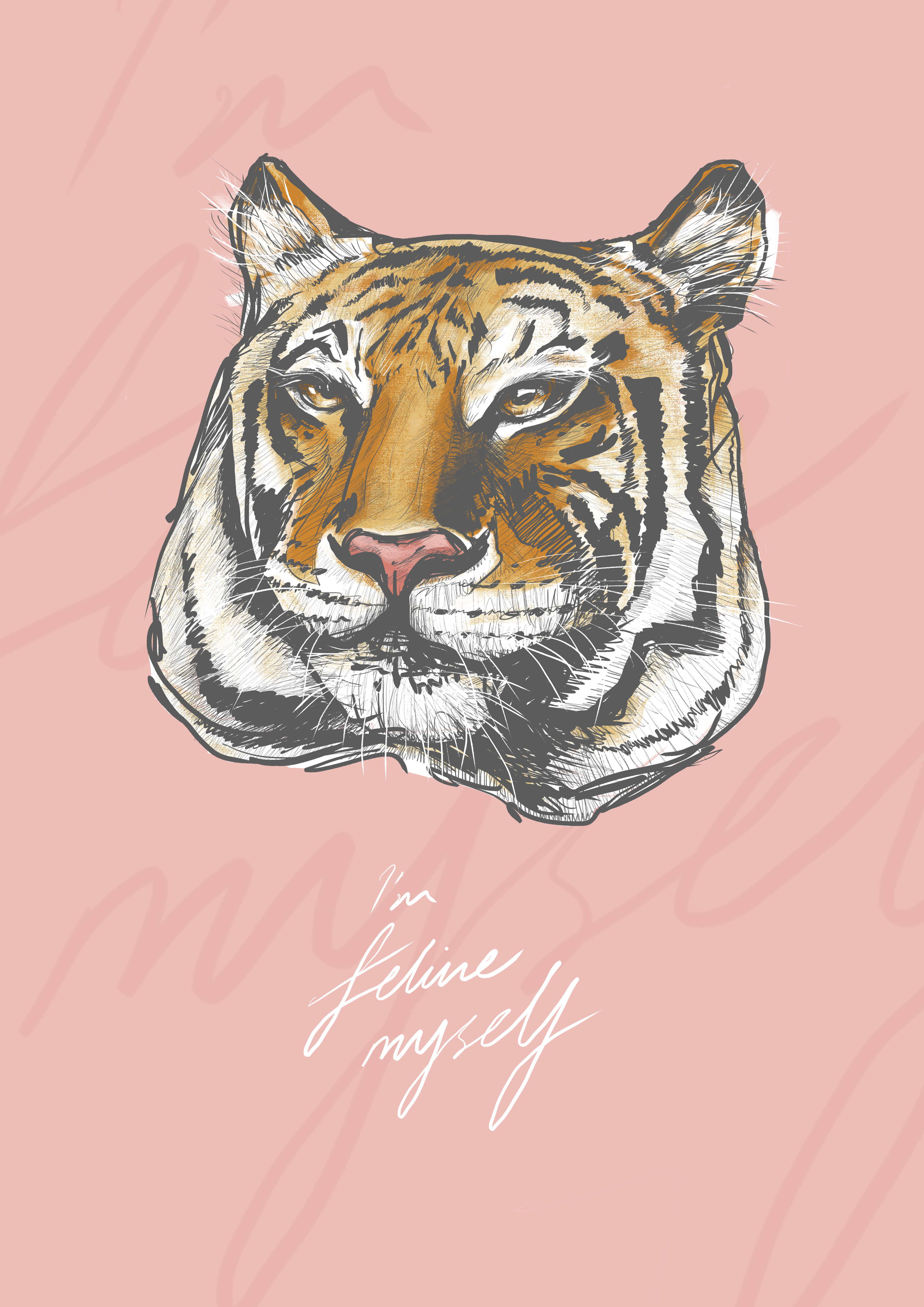 Development process alongside the finished article.
The source photos are purely for reference and not for tracing, I used them as references only and wanted to have that hand drawn feeling to the illustration, so I was opposed from overlaying the illustration to the photos.
I'm very happy with the final result of this illustation + poster.