Idea development and finalisation from taking the creative brief from start to finish for the desired end result for the company's online application of the requested aesthetics for each sector of their own subgroups within Gamesys Group. 
Each brand, Heart Bingo, Virgin Games and Gamesys each have separate brand guidelines and all had to follow as such. The guidelines made this project very interesting to see how each company keeps their content in line with the overall brand and online image.
Submitted final designs for the set brief for Gamesys, these were a delight to create and I properly enjoyed myself sticking to the assigned guidelines and am very happy with the final result with each design.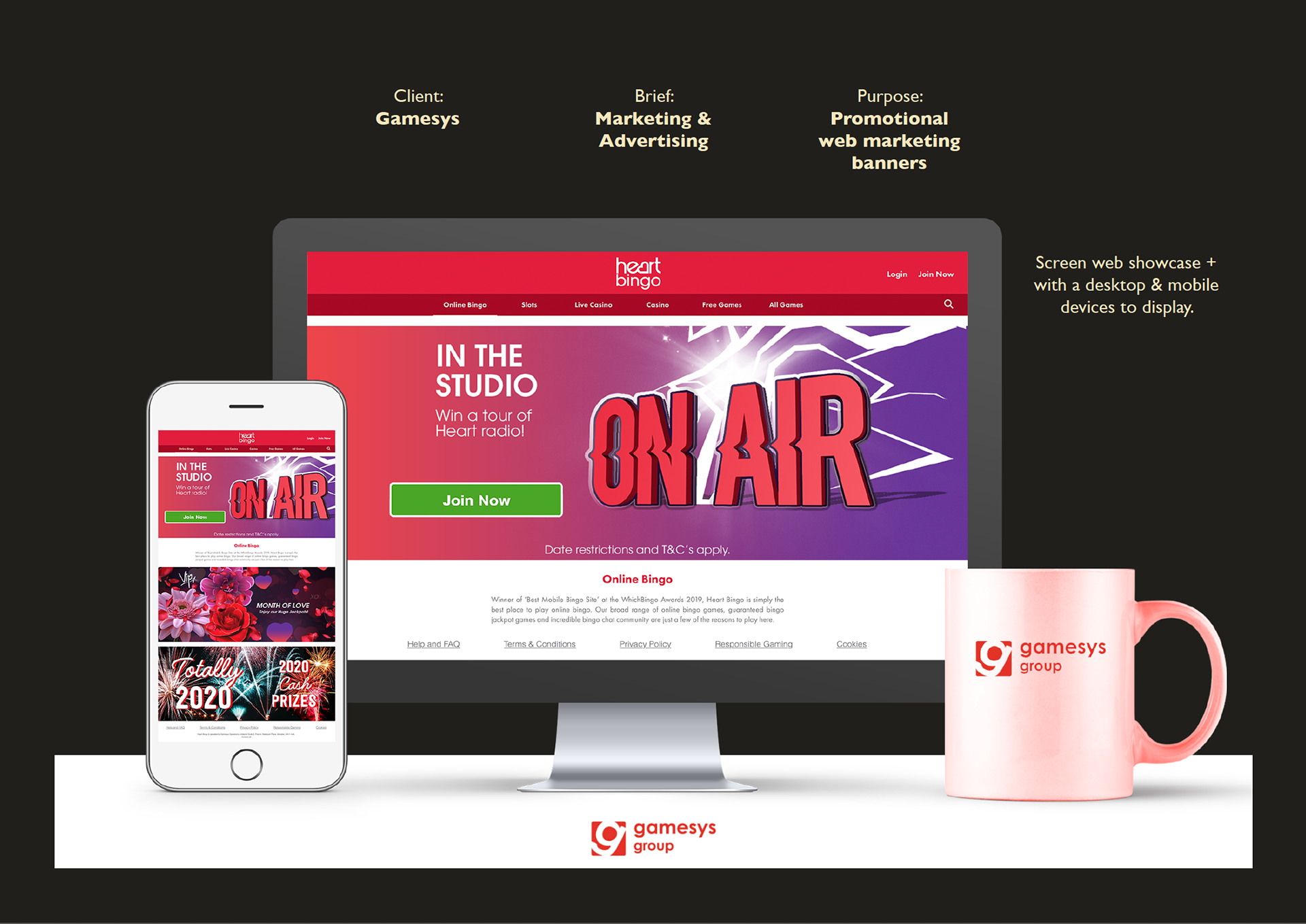 A representation of the artwork in use for the client's homepage and in-house essentials.